Back2Basics

Weekly Calendar
Below is an illustration of our Weekly Calendar for Back2Basics. It is important for our clients to learn to live a balanced life. Each week they are exposed to a combination of both wilderness outdoor and addiction treatment program as demonstrated throughout the schedule.
The first part of the week, from Sunday to Tuesday mid-day is dedicated time to one of our outdoor adventure trips. From mid-day Tuesday through Saturday the schedule is balanced with therapy and counseling, education and life skills, culinary and nutrition, exercise and fitness as well as community and individual time.
(Click on the Calendar below to view in larger format.)
Drug and Alcohol Testing
Back2Basics is committed to maintaining a safe and substance free environment for all clients. Drug testing is conducted 2-3 times per week through urinalysis (UA), by an independent lab, as one component of a continuum of services designed to assist our clients through treatment. The urinalysis is a screening and evaluative test and is used to detect and assess a wide range of chemicals.
Weekly Activity Descriptions
Reflections
Upon awakening clients read from 12-Step meditation literature. Also, clients participate in a 15 minute Tai Chi warm up with a member of the staff.
Chores
Facility chores, sustainable living activity, community service project.
Community
Community meeting to check in with staff and peer – topic driven and led by different staff throughout the week.
Tai Chi
Emphasis on the internal arts, health and wellness.
Kung Fu/Qi Gong
Martial and strength training, health and wellness.
Men's Stag
Local Men's 12 step meeting.
Vocational Training
Principles of work ethic will be taught/discussed, including: solar, wind, geothermal, grey water systems, hotel and restaurant management, coffee roasting and production both in-class theory and practical applications.
Life Skills
The Culinary Arts, nutrition and menu planning.
Client/Staff Dinner
A well-balanced meal is planned and prepared by Back2Basics Clients. The entire Back2Basics community eat together for dinner.
Outside 12-Step Meeting
Clients attend 12-Step meetings, a variety of meetings are available locally and regionally.
Athletic Club
Health promotions at local athletic club, accessible by foot or bicycle.
Want to know how we can help?
We Can Help
Back2Basics Outdoor Adventure Recovery offers up to a six-month addiction treatment program for substance abuse and alcohol treatment for young adult males 18-35 years of age and is a "private pay" or accepts Insurance. Back2Basics uniquely combines Therapeutic Counseling, Outdoor Adventure Recovery and our Addiction Treatment Program to provide the best possible treatment to achieve long-term sobriety.
WHERE WE ARE
Flagstaff, Arizona
P: (928) 814-2220
F: (928) 774-4126
Office Hours: Open 24-Hours
POSTAL ADDRESS
Center for Treatment Services :
1600 W University Ave Suite 205, Flagstaff AZ 86001
As Seen In: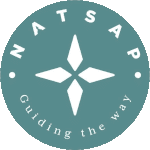 Meeting the highest standards for Addiction Treatment