Resources to

Help You
We know you have a lot on your mind and reviewing addiction and recovery treatment programs can be a daunting task. We have provided a list of some initial resources to help you now, as well as share resources available here in our location, as you consider Back2Basics for your solution.
Alcoholics Anonymous Flagstaff
Alcoholics Anonymous is a fellowship of men and women who share their experience, strength and hope with each other that they may solve their common problem and help others to recover from alcoholism. The only requirement for membership is a desire to stop drinking. There are no dues or fees for AA membership; we are self supporting through our own contributions. AA is not allied with any sect, denomination, politics, organization or institution; does not wish to engage in any controversy, neither endorses nor opposes any causes. Our primary purpose is to stay sober and help other alcoholics to achieve sobriety.
Flagstaff Emergency Hotline:
(928) 779-3569
Al-Anon and Alateen
Support group for friends and families of problem drinkers. Based on the twelve-step Alcoholics Anonymous program
Coping with an Alcoholic Parent
This is information for teenagers and adolescents that are dealing with their parents or family member alcoholism and the possible avenues available to get support. (KidsHealth)
Alcohol and Drug Addiction Happens in the Best of Families
Explains the effects of alcohol abuse and alcoholism on families and loved ones. (SAMHSA Center for Substance Abuse Treatment)
Flagstaff Airport

Flagstaff's seasonally clear, cool summer days and nights make for perfect take off and landing conditions for commercial and private aircraft. With a new runway extension completed in December 2007, Flagstaff's Pulliam Airport (FLG) is even better-equipped to handle large aircraft and corporate jets. Flagstaff is currently serviced daily by two commercial airlines:
Horizon/Alaska Airlines flying direct from Los Angeles (LAX)
US Airway Express flying into Flagstaff from Phoenix.
Flagstaff Pulliam Airport Phone Number (928) 556-1234, extension 10.
Sky Harbor Airport
Sky Harbor International Airport is located in Phoenix, Arizona, with an approximately a 2-hour drive to Flagstaff. You can fly into Phoenix, rent a car or take a shuttle to Flagstaff, or catch a connecting flight to Flagstaff Pulliam Airport.
(602) 273-3300
Arizona… The Grand Canyon State
Grand Canyon National Park
This site is dedicated to providing useful information on Grand Canyon National Park learn about the parks history and wildlife; discover scenic hiking trails and beautiful campgrounds.
Arizona Highways Magazine
Gateway to an Inspiring Land
In the 1920s, as automobiles emerged as the preferred mode of transportation, states throughout the country developed magazines to let motorists know they had good with even some paved  roads on which cars could travel enjoyably.
Arizona Highways was not the first of those state-run magazines, but it would become the best. Today Arizona Highways has more than 1 million readers and circulates in all 50 states and in two-thirds of the countries of the world.
AmeriCorps
AmeriCorps gives one the opportunity to apply their skills and ideals toward helping others and meeting critical needs in a community.
Each year, AmeriCorps offers 75,000 opportunities for adults of all ages and backgrounds to serve through a network of partnerships with local and national nonprofit groups. Whether your service makes a community safer, gives a child a second chance, or helps protect the environment, youll be getting things done through AmeriCorps!
Job Corps
Job Corps is a no-cost education and vocational training program administered by the U.S. Department of Labor that helps young people ages 16 – 24 improve the quality of their lives through vocational and academic training.
Funded by Congress, Job Corps has been training young adults for meaningful careers since 1964. Job Corps is committed to offering all students a safe, drug-free environment where they can take advantage of the resources provided.
Job Corps' mission is to attract eligible young people, teach them the skills they need to become employable and independent, and place them in meaningful jobs or further education.
Can't find what you are looking for?
We Can Help
Back2Basics Outdoor Adventure Recovery offers up to a six-month addiction treatment program for substance abuse and alcohol treatment for young adult males 18-35 years of age and is a "private pay" or accepts Insurance. Back2Basics uniquely combines Therapeutic Counseling, Outdoor Adventure Recovery and our Addiction Treatment Program to provide the best possible treatment to achieve long-term sobriety.
WHERE WE ARE
Flagstaff, Arizona
P: (928) 814-2220
F: (928) 774-4126
Office Hours: Open 24-Hours
POSTAL ADDRESS
Center for Treatment Services :
1600 W University Ave Suite 205, Flagstaff AZ 86001
As Seen In: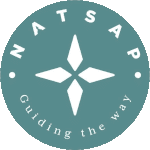 Meeting the highest standards for Addiction Treatment