(UN)Approved Audio

Podcast
(UN)Approved Audio
is an informative podcast hosted by Back2Basics' CEO, Roy DuPrez and Alumni, Matthew Jarecki, Justin Zola and Alex Cutler.
The team goes unplugged and uncensored with (UN)Approved Audio to part the curtains and get real about drug and alcohol addiction, the opioid crisis, recovery and treatment, and learning to live life sober. Speaking from personal experiences, the team shares with the audience what is like from the inside out and takes you in depth through some intense conversation and topics, as well as interviews with various experts.
Click on the episodes below to listen in and hear first hand the life on the frontier of recovery.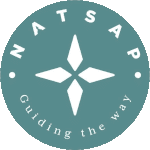 Meeting the highest standards for Addiction Treatment