Drug or Alcohol
Intervention
You may be the loved one of a young addict looking for hope in a seemingly hopeless situation.
Where do you start?
How do you get him/her into a successful rehab?
Where can you get help?
A drug or alcohol intervention is an intimidating task.
An intervention is the first step to helping a loved one toward the path of sobriety.
An addiction intervention is a purposeful and planned out meeting between the person suffering from addiction and their loved ones and/or a professional interventionist.
A successful intervention results in the acceptance by the addict to pursue professional treatment for addiction.
Get help today, call (928) 814-2220. We at Back2Basics Outdoor Adventure Recovery have relationships with many experienced interventionists.
Keys to a Successful Intervention
Prepare For The Intervention
Plan ahead. Avoid impromptu interventions that manifest through built-up feelings, a recent dramatic event, or after seeing your loved one for the first time in a while.
Get support. You don't have to tackle this alone. In fact, with the support of another family member or friend, or even skilled interventionist, it may be easier to rationalize your feelings and hone in on a precise plan.
Educate yourself, and those involved in the intervention, on addiction interventions and drug and alcohol treatment centers.
Consult experts: trusted doctors, therapists, local 12-step programs, or professional contacts that are well versed in this field. You'll be surprised how many others near you have been affected by drug and alcohol addiction.
Consider an interventionist. Consider professional help through an interventionist. A mental health professional can coach those involved in the intervention, won't pass judgment and will keep conversation related to the task at hand.
Choose a treatment program that works for your loved one and you. We at Back2Basics Outdoor Adventure Therapy know there are many addiction recovery programs to choose from, and we thank you for looking to us for support and guidance during such a trying time.
Intervention Guidelines
Stay focused. An intervention can become heated, argumentative and heavy, but it is important to remain focused on helping your loved one.
Be thoughtful, honest and firm when talking to your loved one, and only include statements that directly relate to you. "I worry about you going to jail" or "I'm scared you're going to kill yourself, or someone else, drunk driving". Don't accuse, yell, or offend.
Get the addict to treatment immediately. Should your loved one choose to accept treatment and attend a drug and alcohol rehab, it is imperative that you have not only chosen the sober living facility, but also a means of transportation there as soon as possible.
The 'No Excuses' Rule. This is essentially the golden rule of all the things related to the addict – all parties involved must be held accountable for the promises and actions discussed in the intervention, and should be carried out into recovery and beyond. For example, you've chosen to cut him/her off financially should your loved one not attend rehab. This can still apply in treatment. Say they quit, or leave the program early. Don't support their old habits. Help them create positive ones.
Support the program you've chosen. All treatment centers have various regulations ranging from specified visiting/calling hours to dietary restrictions. Don't call if you aren't supposed to, or mail them packages they can't have. Tough love is often something both the addict and their loved ones have to learn.
Choose the right treatment program.
We Can Help
Back2Basics Outdoor Adventure Recovery offers up to a six-month addiction treatment program for substance abuse and alcohol treatment for young adult males 18-35 years of age and is a "private pay" or accepts Insurance. Back2Basics uniquely combines Therapeutic Counseling, Outdoor Adventure Recovery and our Addiction Treatment Program to provide the best possible treatment to achieve long-term sobriety.
WHERE WE ARE
Flagstaff, Arizona
P: (928) 814-2220
F: (928) 774-4126
Office Hours: Open 24-Hours
POSTAL ADDRESS
Center for Treatment Services :
1600 W University Ave Suite 205, Flagstaff AZ 86001
As Seen In: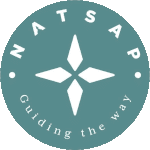 Meeting the highest standards for Addiction Treatment