Outdoor
Adventure

Recovery
What is Outdoor Adventure Recovery
Back2Basics Outdoor Adventures' wilderness therapy is a nature-centric approach to drug and alcohol abuse treatment through rigorous outdoor hiking, camping, kayaking, snowboarding, surfing, and more to help clients build strength physically, psychologically and within their sobriety as a whole.
By combining outdoor adventures with traditional therapy and counseling, clients gain an increased understanding of self-concept and self-worth. Clients begin to experience, understand and embrace the physical and emotional benefits, and rid themselves of the harmful behaviors caused by drug abuse and alcohol abuse, which can ultimately lead to a more well-balanced lifestyle.
Benefits
Self-awareness outdoors
Community development
Bond with nature
Connection of mind, body and spirit
What do wilderness rehab programs involve?
While in a wilderness setting with our trained Back2Basics Outdoor Adventure staff, clients are forced to address the natural elements, which develops team building skills, assists in overcoming fear, and gets them physically active.
They are taught and trained in gathering wood for meals and heat, daily water procurement and meal planning and cooking over open fire. Beyond wilderness rehab, we also provide clients with the option to become Wilderness First Responders – an accredited six-week training course and certification that clients can take with them after the program.
Discover The
Possibilities
Most outdoor adventures are in Arizona, Utah, Colorado, California. Select clients will also have the opportunity to participate in our quarterly cultural immersion trip to Ixtapa-Zijuatanejo, Mexico where they will take Spanish courses, learn to surf, volunteer in local community service projects and participate in daily community/group therapy.
At Back2Basics, recovering addicts go beyond man-made concepts and distractions to discover their own spiritual enlightenment. Our seasoned and credentialed outdoor professionals offer your son the journey of a lifetime!
Where do we go to get Back2Basics?
CLIMBING (in partnership with local Flagstaff climbing gym)
WHITE WATER RIVER RAFTING
KAYAKING | CANOEING | SURFING
Back 2 Basics operates under special recreation permit with the Coconino National Forest, Tonto National Forest, Moab, Safford, Grand Staircase-Escalante NM, Vermillion Cliffs NM Bureau of Land Management Field Offices, and Commercial Use Authorization permit with Grand Canyon National Park.
Back 2 Basics is an equal opportunity provider and employer under permit by the USDA Forest Service, Coconino and Tonto National Forest, Moab, Safford, Grand Staircase-Escalante NM, Vermillion Cliffs NM Bureau of Land Management Field Offices and Grand Canyon National Park.
Your Addiction Recovery Begins With Wilderness Therapy
Substance use disorders take their toll on a young man's physical and mental heath. Back2Basics Outdoor Adventures' wilderness treatment centers you in an intensive, long-term solution for those struggling with alcohol or drug addiction recovery.
You've tried other alternatives. Your journey to self discovery begins here. Our group trips into a wilderness environment teach you more than survival skills. These wilderness therapy programs are geared to giving you lasting coping skills for a better life.
Start your outdoor adventure recovery!
We Can Help
Back2Basics Outdoor Adventure Recovery offers up to a six-month addiction treatment program for substance abuse and alcohol treatment for young adult males 18-35 years of age and is a "private pay" or accepts Insurance. Back2Basics uniquely combines Therapeutic Counseling, Outdoor Adventure Recovery and our Addiction Treatment Program to provide the best possible treatment to achieve long-term sobriety.
WHERE WE ARE
Flagstaff, Arizona
P: (928) 814-2220
F: (928) 774-4126
Office Hours: Open 24-Hours
POSTAL ADDRESS
Center for Treatment Services :
1600 W University Ave Suite 205, Flagstaff AZ 86001
As Seen In: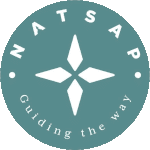 Meeting the highest standards for Addiction Treatment