The Benefits of Exercise in

Addiction Recovery
Back2Basics Outdoor Adventures incorporates exercise as an integral part to drug addiction and alcohol abuse recovery.
Current relapse prevention models suggest that addicts in the early stages of recovery (first year of sobriety) can benefit immensely from minutes of exercise daily, getting their heart rate up to 70% of its maximum heart rate.
Exercise helps generate the dopamine levels in the brain, which may have been depleted through heavy drug and alcohol use and abuse.
Exercise:
Increases the metabolic rate so that calories are burned more efficiently even when at rest.
Burns fat stores and builds up muscle tissue. Muscle cells are metabolically active and burn calories, whereas fat cells are inert.
Increases free fatty acids, which better enable the body to process and utilize dietary fats.
Decreases total serum cholesterol and increased levels of high-density lipoproteins (HDLs), the "good fats" associated with lower risk of heart disease.
Lowers blood pressure
Increases the levels of mood-elevating neurochemicals–such as the endorphins, so that we feel better mentally as well as physically.
Aerobic exercises are those that cause the body to use large amounts of oxygen (and burn calories) and prompt the heart and pulse rate to rise through steady, constant movement. Aerobic exercises tend to involve the large muscle groups, such as those of the legs and arms. Examples include: walking, jogging, cycling, swimming, rowing, step training, cross country skiing, stair climbing, and other active sports such as tennis or volleyball.
Anaerobic exercise develops muscular strength and flexibility and without necessarily increasing the pulse or heart rate. Anaerobic exercises include weight training and calisthenics.
Our Exercise & Fitness Program
Flagstaff Athletic Club
Back2Basics works in concert with the Flagstaff Athletic Club, to ensure clients have the most experienced professionals available when participating in regular gym-type exercise activities. The FAC team  works with clients directly in a safe, healthy, constructive environment. Use of free weights and cardio machines allow clients to begin to gain a sense of self-confidence. Equipment & Activities provided at FAC include:
Cardiovascular Machines
Bodymasters Circuit
Free Motion
Free Weight
Mezzanine Equipment
Indoor Climbing Wall
Aerobic Classes
Aquatics
Volleyball & Racquet Ball
Indoor Soccer
Batting Cages
Yoga For Recovery
As the Opioid Epidemic has become a daily news topic, the treatment industry has also become inspired to advance the possibilities of what may help sustain recovery. What is becoming more and more apparent is the value of an integrative and more holistic approach to treatment. It is no longer an alternative thought to treat addicts from a mind-body-spirit paradigm.
At Back2Basics, through the efforts of Keelyn Riley, LCSW, E-RYT, CYT, YACEP our primary therapist, she pioneered the process to utilize Yoga for Recovery as a more holistic approach in helping our clients learn to manage stress, breathe, relax, meditate and more. Keelyn has built an entire Yoga for Recovery program that takes our clients gently introduces them to Yoga when they first arrive and gradually guide them to more progressive practices as they journey through Back2Basics and learn to live sober. 'We see definite changes in the client's ability to regulate emotions, deal with conflict, manage stress and self-reflection. Yoga for Recovery has become the pathway that bridges all of the modalities into interpersonal wholeness.
Get healthy and fit… get Back2Basics!
We Can Help
Back2Basics Outdoor Adventure Recovery offers up to a six-month addiction treatment program for substance abuse and alcohol treatment for young adult males 18-35 years of age and is a "private pay" or accepts Insurance. Back2Basics uniquely combines Therapeutic Counseling, Outdoor Adventure Recovery and our Addiction Treatment Program to provide the best possible treatment to achieve long-term sobriety.
WHERE WE ARE
Flagstaff, Arizona
P: (928) 814-2220
F: (928) 774-4126
Office Hours: Open 24-Hours
POSTAL ADDRESS
Center for Treatment Services :
1600 W University Ave Suite 205, Flagstaff AZ 86001
As Seen In: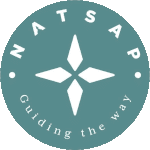 Meeting the highest standards for Addiction Treatment