Education and
Life Skills
Inspired to

Learn
At Back2Basics we believe in our clients and providing them with the opportunities to learn simple life skills, as well as the opportunity for higher education, apprenticeships or internships and service activities as a volunteer. Each of these opportunities provides clients with a renewed sense of self, accomplishment and are empowered to be their best. Learning creates a new sense of self and provides clients with tools for critical thinking and decision making. Learning is an experience that inspires our clients.
In-House Education Opportunities
IN-HOUSE EDUCATION
Independence Education
In-house curricula fuels the fundamentals of independent living through the emphasis placed on self support. Clients learn how to create a budget, efficiently shop for groceries, and produce healthy and economical meals for any occasion. Clients develop time management skills through creating and following through on schedules. Clients are allowed the opportunity to earn money through Back2Basics in order to buy their own personal items. No more relying on Mom and Dad!
Home Life
Responsible for the care and maintenance of the home and campus properties. This includes developing and maintaining gardens, practicing recycling and composting practices, participating in home weather projects, assisting in do-it-yourself home improvement projects, and much more. Practical life skills are very important in helping clients become self-sufficient individuals.
Career Counseling
Back2Basics offers one-on-one career counseling sessions aimed at uncovering vocational strengths and goals. Clients are provided with tools and resources necessary to succeed, and a coach to lead them through their process.
External Education Opportunities
EXTERNAL EDUCATION
Higher Education
Back2Basics clients have the opportunity to pursue undergraduate classes at Northern Arizona University and Coconino Community College. These institutions can be utilized to work towards a bachelors degree.
Volunteer Activities
Clients participate in community service projects including cooking and serving meals at the Flagstaff Family Food Center, volunteering at the Flagstaff food bank, and much more. Clients also participate in community and environmental restoration projects, such as Back2Basics own "Adopt-a-Highway" and campsite restoration.
Apprenticeship
Back2Basics is highly immersed throughout the Flagstaff professional community. Clients have the opportunity to work closely with various businesses in order to get experience in the professional world. Whether it be roasting coffee beans at Late For the Train coffee warehouse, or whipping up a recipe at a hot new restaurant like Fat Olives, Back2Basics can help kick start the vocational process.
LIFE SKILL BUILDING
One of the most critical measurements of treatment success begins the day individuals step foot out our doors and are faced with the question, "O.K. Now what?".
Our life skill building is designed to help individuals discover their unique and purposeful place in the world. To this end, clients will be coached in life skills and the habituation of the lifelong pursuit of character development. Our holistic approach stresses green-minded, productive lifestyles and vocations in which the symbiotic relationship with the environment, the community and economic realities are practiced.
Back2Basics provides the support and guidance needed to avoid falling into the pitfalls of old habits and behaviors. We strive to equip our clients with the tools and purposeful goals necessary to carve out productive and satisfying lives in the world beyond our doors – a world in which success is measured in years and lifetimes of sobriety. The joy of witnessing long-term sobriety and highly functioning members of society is our greatest reward.
Begin the Journey to Recovery Today
We Can Help
Back2Basics Outdoor Adventure Recovery offers up to a six-month addiction treatment program for substance abuse and alcohol treatment for young adult males 18-35 years of age and is a "private pay" or accepts Insurance. Back2Basics uniquely combines Therapeutic Counseling, Outdoor Adventure Recovery and our Addiction Treatment Program to provide the best possible treatment to achieve long-term sobriety.
WHERE WE ARE
Flagstaff, Arizona
P: (928) 814-2220
F: (928) 774-4126
Office Hours: Open 24-Hours
POSTAL ADDRESS
Center for Treatment Services :
1600 W University Ave Suite 205, Flagstaff AZ 86001
As Seen In: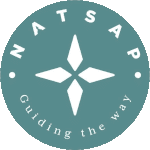 Meeting the highest standards for Addiction Treatment