BACK2BASICS CORE PROGRAM
COMPONENTS
THE CORE OF OUR BACK2BASICS

PROGRAM
Our program goes beyond the basics of traditional drug and alcohol rehab to help every client develop personal and group accountability, in addition to, responsibility – characteristics that tend to be forgotten or ignored by most active drug addicts and alcoholics. Clients participate in a series of intensive, life-skill building activities that are tailored specifically for those suffering from drug and alcohol addiction.
Practice Leads to Progress… Progress Leads to Freedom
We Can Help
Back2Basics Outdoor Adventure Recovery offers up to a six-month addiction treatment program for substance abuse and alcohol treatment for young adult males 18-35 years of age and is a "private pay" or accepts Insurance. Back2Basics uniquely combines Therapeutic Counseling, Outdoor Adventure Recovery and our Addiction Treatment Program to provide the best possible treatment to achieve long-term sobriety.
WHERE WE ARE
Flagstaff, Arizona
P: (928) 814-2220
F: (928) 774-4126
Office Hours: Open 24-Hours
POSTAL ADDRESS
Center for Treatment Services :
1600 W University Ave Suite 205, Flagstaff AZ 86001
As Seen In: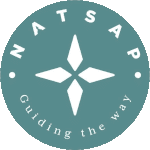 Meeting the highest standards for Addiction Treatment