Sobriety is a Journey

Not a Destination
Learn How To Enjoy Life Without Addiction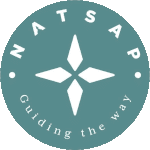 Meeting the highest standards for Addiction Treatment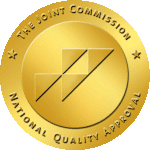 We are accepting new admissions and have implemented additional procedures to ensure the health and safety of everyone at Back2Basics. Our normal structure has been impacted only slightly, our excursions are not typically in populated areas anyway, so only slight modifications have been made. We utilize permitted wilderness areas that have minimal foot traffic. We are utilizing TeleMed video conferencing for our patients and staff.
Back2Basics is closely monitoring all coronavirus (COVID-19) updates and is following suggested best practices from the CDC
to prevent the spread of the virus. For more information, please click here.
Back2Basics Outdoor Adventure Recovery
Back2Basics Outdoor Adventure Recovery combines addiction treatment program therapeutic counseling with experiential outdoor adventures to treat individuals with substance and alcohol addiction and lead them through rehab and recovery into long-term sober living. The program is highlighted by spending time in the beautiful serene wilderness where individuals are physically challenged, their minds are cleared and they learn ways to defeat old addictive thinking patterns through various outdoor adventures.
Long-Term Addiction Treatment Program Recovery
Back2Basics' approach involves a six-month addiction treatment program environment that provides the opportunity for participants to engage in real life safe and sober activities. Studies suggest that the longer the alcoholic or addict is removed from distracting surroundings, the longer they will stay sober and helps better guarantee recovery success.
Our initial 6-month Back2Basics program is then followed by Beyond the Basics, our 6-month transitional program to help clients gradually get into 'real life'. These back to back 6-month programs combined have a higher success rate for long-term sobriety.
Back2Basics is up to a six month outdoor adventure recovery program for young adult males, from 18-30, with substance abuse issues looking for a positive and meaningful life. In our program clients are exposed to a weekly combination of wilderness and addiction treatment program that have proven to be successful in recovery.
Our Outdoor Adventure Recovery program focuses on spending time in nature where minds are cleared and bodies are physically challenged. There, clients experience a variety of adventures—from mountain biking and snowboarding to surfing and river rafting—that challenge them both mentally and physically. In the outdoor program, after scaling cliffs and concurring mountains, we have found clients are left with a renewed sense of self and are empowered to be their best. This inherently leads to elevated self-confidence, improved life skills and, often times, a different outlook on life.
Beyond the Basics is an additional 6-month transition program that follows the Back2Basics program and is focused on transitioning our clients into 'real life'. In Beyond the Basics we provide for the groundwork to gradually transition our clients from rehabilitation and recovery into living real life with long-term sobriety. At Beyond the Basics we strive to be an active learning community, which demands an even deeper understanding and practice of 'real life' guided by the 12-step principles.
While the programs are sequential, the Beyond the Basics program is not required and our Back2Basics client must apply and express the desire to really want to continue. This leads our client to take ownership of their decision and commit to their sobriety success. Most of our Back2Basics graduates choose to continue on to Beyond the Basics.
BEYOND THE BASICS PRINCIPLES
Accountability – clients must meet their obligations to not only life beyond the transition house (work, school, etc.), but also their responsibilities to the house and community (cleanliness, curfew, etc.)
Integrity – clients will be coached to be men of their word. They will be required to show up for their own lives and recovery (meeting attendance, sponsorship, etc.)
Leadership – Clients will be asked to develop self-motivation and be willing to take positions of leadership within the community.
Self-support – Clients will be coached to practice financial accountability and management. One of the principle goals of a clients' stay is to be entirely financially independent upon exit.
Transparency – Mistakes are opportunities for clients to learn. We allow the space for our clients to utilize their own decision making skills. We demand client to be open to processing both successes and failures with staff and their therapists. Transparency provides an environment where staff and clients can problem solve together free of judgement.
Back2Basics – 5 Core Program Components
Back2Basics Mission
Back2Basics is committed to the recovery of our clients through a series of concentrated hands-on therapy and life-skill building
that is rooted by our unique programs, daily in-depth study of the 12-steps, and innovative and traditional
therapeutic counseling modalities.
Back2Basics is dedicated to providing personnel and professional expertise, along with the concrete recovery infrastructure,
that is essential to the long-term transformation of our clients into a self-sustaining AND sober adult.
"The emphasis is not to simply avoid their addictions…
but rather it is to guide the men to learn how to enjoy life
without drugs and alcohol."
– Grateful B2B Mom
Let Us Help You Make The Right Choice
Why choose Back2Basics?
HIGH SUCCESS RATE OF LONG-LASTING SOBRIETY
COMMITTED TO RECOVERY AND SUPPORT
DEDICATED TO TRANSFORMATION
LONG-TERM TREATMENT RECOVERY MODEL
WE ACCEPT MOST HEALTH INSURANCE PLANS
Back2Basics is now accepting most private health insurance plans.
If you would like to discuss your options and verify if your insurance, please fill out the form below and contact us or
call the number in the upper left corner of this website.
We are one step away from helping you to create a solution to recovery.
We Can Help
Back2Basics Outdoor Adventure Recovery offers up to a six-month addiction treatment program for substance abuse and alcohol treatment for young adult males 18-30 years of age and is a "private pay" or accepts Insurance. Back2Basics uniquely combines Therapeutic Counseling, Outdoor Adventure Recovery and our Addiction Treatment Program to provide the best possible treatment to achieve long-term sobriety.
WHERE WE ARE
Flagstaff, Arizona
P: (928) 814-2220
F: (928) 774-4126
POSTAL ADDRESS
Center for Treatment Services :
1600 W University Ave Suite 205, Flagstaff AZ 86001
Office Hours: Open 24-Hours