COVID-19 UPDATE
We are accepting new admissions and have implemented additional procedures to ensure the health and safety of everyone at Back2Basics. Our normal structure has been impacted only slightly, our excursions are not typically in populated areas anyway, so only slight modifications have been made. We utilize permitted wilderness areas that have minimal foot traffic. We are utilizing TeleMed video conferencing for our patients and staff.
Back2Basics is closely monitoring all coronavirus (COVID-19) updates and is following suggested best practices from the CDC
to prevent the spread of the virus. For more information, please click here.
LONG TERM ALCOHOL RECOVERY PROGRAM YOUNG MEN AGE 18-35
RECEIVE HELP IN SUPPORTIVE ENVIRONMENT!
LONG TERM ALCOHOL RECOVERY PROGRAM YOUNG MEN AGE 18-30
RECEIVE HELP IN SUPPORTIVE ENVIRONMENT!​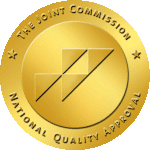 Meeting the highest standards for Addiction Treatment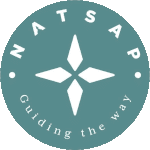 Back2Basics Outdoor Adventures — Grand Canyon Trip
ABOUT THE BACK 2 BASICS PROGRAM:  
Developed for Men – Ages 18 through 30
State Licensed and Joint Commission Accreditation
Inpatient Alcohol and Substance Abuse Treatment Center
12-Step Based
Outdoor Adventure / Weekly Wilderness Expeditions
Daily Clinical / Therapeutic Services
Most Private Insurance Policies Accepted as well as Self-Pay
Why Outdoor Alcohol Rehab?
Accessing the wilderness for treatment of alcohol and drug abuse is different from a typical "rehab" type of approach. Being outdoors creates a new space for young adult men dealing with substance abuse and addiction to connect with nature and remove themselves from the ideas and experiences that may have not worked in the past. Outdoor adventure therapy combined with group and individual therapy, community integration, and nutritional/culinary classes enables young men with addiction issues to learn how to live a life in active recovery. Outdoor rehab connects our program participants through basic life skills and allows them to have the time and space they need to get acclimated in their own sobriety. This is the foundation of the Back2Basics Outdoor Recovery program.
Back2Basics Outdoor Adventure Recovery has been helping young men, ages 18-30, through addiction recovery from both alcohol and drugs for more than a decade. Our accredited inpatient substance treatment center applies therapeutic and counseling services, as well as physically challenging experiential activities to create a renewed sense of self-confidence, improved life skills and frequently, a different outlook on life. 
"There has been a significant increase in alcohol use in the United States in recent years, particularly as the impact of the pandemic and social isolation are being felt around the country," said Roy DuPrez, founder of Back2Basics Outdoor Adventure Recovery.  "Once a young adult myself, in active alcoholism and now sober for almost 20 years, I can relate to how someone living with alcoholism feels and have worked with experts in this area to create a different kind of recovery program for men addicted to alcohol and drugs. We work with program participants to fundamentally improve their perspectives and challenge detrimental behaviors while equipping them with the tools they will need to live a rewarding sober lifestyle. I want our clients to have what I and so many others have been able to achieve."    
Over the past ten years, we are proud to have helped improve the lives of so many men throughout the United States dealing with alcoholism and drug addiction. While there are various options and avenues for drug addiction recovery programs in the USA, more and more people are seeking treatment beyond the 30-day model provided by most alcohol rehabilitation treatment centers. Research shows that young adults benefit more, and are more likely to achieve long-term success in a comprehensive longer-term treatment experience.
Individuals seeking real help and a real solution for life-long sober living are turning to Back2Basics. Back2Basics serves clients that come to us from everywhere in the nation and we continue to demonstrate effective outcomes as a treatment center for alcoholism and substance abuse that works.
What Is Back2Basics?
Our success is based on a comprehensive structure of treatment, therapeutic options, outdoor adventure, educational needs, nutritional guidance, legal responsibilities, camaraderie, community involvement, and daily fitness.
Back2Basics Outdoor Adventure Recovery combines addiction treatment with experiential outdoor adventures to assist young men dealing with substance and alcohol addiction and lead them through rehab and recovery into long-term sober living.
A pinnacle of our program involves spending time in the beautiful serene wilderness where participants are physically challenged, their minds are cleared, and they learn ways to defeat old addictive patterns through various outdoor adventures. We work with young men who are dealing with alcohol and substance abuse from all over by giving them a safe place, away from the influences that have contributed to their addiction issues, where they can establish a new mindset and develop new habits and tools that prepare them for a new, rewarding sober lifestyle.
Back2Basics and Beyond The Basics
Back2Basics is a six-month adventure recovery program for 18 – 30 year-old men with substance abuse and behavioral health issues looking for a positive and meaningful life. In our program, clients are exposed to a weekly combination of both wilderness and addiction treatment.
Beyond the Basics is an additional 6-month transition program that follows the Back2Basics format and is focused on transitioning clients into 'real life.' In Beyond the Basics we provide our clients a foundation for gradually transitioning their lives from rehabilitation and recovery into living real life with long-term sobriety.
While the programs are sequential, the Beyond the Basics program is not required and our Back2Basics clients must apply and express the desire to really want to continue. This allows them to take ownership of their decision and commit to their successful sobriety. Most of our Back2Basics graduates choose to continue into Beyond the Basics treatment program.
We Can Help
Back2Basics Outdoor Adventure Recovery offers up to a six-month addiction treatment program for substance abuse and alcohol treatment for young adult males 18-35 years of age and is a "private pay" or accepts Insurance. Back2Basics uniquely combines Therapeutic Counseling, Outdoor Adventure Recovery and our Addiction Treatment Program to provide the best possible treatment to achieve long-term sobriety.
WHERE WE ARE
Flagstaff, Arizona
P: (928) 814-2220
F: (928) 774-4126
Office Hours: Open 24-Hours
POSTAL ADDRESS
Center for Treatment Services :
1600 W University Ave Suite 205, Flagstaff AZ 86001
As Seen In: