Welcome to

Back2Basics
Below are photos of our two campuses: Back2Basics and Beyond the Basics, along with photos of our 'neighborhood'. Back2Basics is located in Flagstaff, Arizona, recently designated as one of the top travel destinations in the US. The city enjoys a four-season climate and sits at an elevation of approximately 7,000 feet. Mount Humphreys (shown in the photo above) towers above Flagstaff at 12,633 feet and is the highest point in Arizona. Some fun facts about Flagstaff… Pluto was discovered at the Lowell Observatory located in Flagstaff, the famous Route 66 runs directly through our city, along with an average of 100 trains per day, and Flagstaff derived its name from a flag-raising ceremony held on the Fourth of July in 1876.
Contact us to stop by for a live tour and chat.
We Can Help
Back2Basics Outdoor Adventure Recovery offers up to a six-month addiction treatment program for substance abuse and alcohol treatment for young adult males 18-35 years of age and is a "private pay" or accepts Insurance. Back2Basics uniquely combines Therapeutic Counseling, Outdoor Adventure Recovery and our Addiction Treatment Program to provide the best possible treatment to achieve long-term sobriety.
WHERE WE ARE
Flagstaff, Arizona
P: (928) 814-2220
F: (928) 774-4126
Office Hours: Open 24-Hours
POSTAL ADDRESS
Center for Treatment Services :
1600 W University Ave Suite 205, Flagstaff AZ 86001
As Seen In: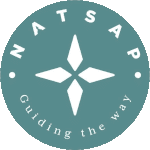 Meeting the highest standards for Addiction Treatment