Meet The

Back2Basics Team
The staff at Back2Basics is made up of individuals who are diverse, creative and recovery focused. Out team brings to the table both professional expertise and personal experience to help those who are addicted to drugs and/or alcohol. Our experts are licensed and credentialed professionals, the majority of whom actively participate in 12-step recovery, and supported by team members who have a heart to help those who need recovery. Back2Basics' staff know how to bring hope, joy and reconnection to a seemingly hopeless situation. Our team is committed to successful addiction recovery for each individual. Our focus is to help our clients learn how to enjoy life without drugs and alcohol through our signature outdoor adventure recovery program.
Roy J. DuPrez, M.Ed.
Roy DuPrez founded Back2Basics Outdoor Adventure Therapy after working with at-risk youth through multiple community organizations. His personal and professional experience led him to create a treatment program that addresses the problems of addiction and provides dynamic and engaging solutions.  Throughout his academic and professional career, Roy J. DuPrez, MEd has worked with a multitude of young adults and at risk youth. Roy has also co-founded and developed various community programs, including The Indigo Movement Inc. and Juntos Podemos, which focus on life skills and personal development, community cultural awareness as well as drug abuse prevention and alcohol abuse prevention and rehabilitation.
Executive and Administrative Team
Francisco Rendon – Executive Director
Francisco Rendon graduated from Northern Arizona University with a Bachelor's in Psychology. In 1999, he began his professional career working in community mental health. During that time he worked with children and families dealing with severe to mild mental health concerns. He experienced working the full range of personality and mental health disorders and was responsible in providing services to provide stabilization. From 2005 to 2013, he worked for Child Protective Services as a child abuse investigator and a reunification specialist. He then joined Back2Basics as the Program Director and as an opportunity to mentor to young men that are lost and in need of direction. Francisco believes that our greatest strength at B2B is not that we have the right answers, but we are fearless in asking the right questions.
Credentials:
Bachelor of Psychology – Northern Arizona University
Jenny Knox – Administrative Assistant
Jenny Knox serves as the Administrative Assistant at Back2Basics. Originally from Chicago, she moved to Flagstaff to study Social Work, and Parks and Recreation at Northern Arizona University. The highlight of her college career was spending her last semester at University of Ghana in West Africa. Jenny also works as a Personal Trainer and Nutritionist, her philosophies on the importance of getting back to the basics align with the foundation of Back2Basics which allow Jenny to embrace her three greatest passions daily; working with people, being physically active and being outdoors.
Credentials:
BS – Northern Arizona University and University of Ghana, West Africa
Julia Roberts – Finance & Personnel
Julia assists with both the bookkeeping and finance functions and works closely with the executive team to ensure all accounting and quality control is in place. She also oversees our Personnel and Admissions processes and maintains all records, filings and agency reporting on behalf of Back2Basics and for specific individual clients' needs.
Kathy DuPrez- Family Consultant
Kathy DuPrez has worked in the foodservice industry for over 35 years and has an Associates Degree in Foodservice Management, Culinary Arts from Los Angeles Mission College in California. Kathy came to Back2Basics in Flagstaff in June of 2011, and as the Director of Culinary and Nutrition, Kathy teaches culinary class two days a week and planning menu's for the clients and preparing meals four days a week. She also oversees operation of the kitchen and keeps an inventory of all food and personal items for the clients. She encourages clients to eat healthy and balanced meals, which is new for many after their previous lifestyles of addiction.
Credentials:
AA degree in Food Service Management, Culinary Arts from the Los Angeles Mission College
Keelyn Riley, LCSW, CYT, E-RYT – Clinical Coordinator
Keelyn Riley has 23 years of experience in both traditional psychotherapy and holistic mind-body healing through the powerful and transformational art of yoga therapy. Her background includes bringing adolescents who were adjudicated/drug addicted and suffering from mental illness into wilderness experiences that challenged them to develop a sense of wholeness from the inside through organic experiences in nature. This career path led her to Flagstaff where she continued her career working at a psychiatric treatment center as a family psychotherapist and eventually program coordinator for the adolescent unit. Keelyn currently teaches yoga and runs a private psychotherapy practice as well as serving on staff with Back2Basics as our Primary Therapist
Credentials:
Licensed Clinical Social Worker (LCSW)
Abby Chan, RDN, RYN – Food & Nutrition Director
Abby Chan, RDN, RYT is a board certified Registered Dietitian Nutritionist, with over a decade of coaching, yoga teaching, and nutrition experience. She combines these passions to help her clients build strength, resiliency, and optimal health. Food is more than fuel, it is also culture, family, a vital part of life. This is why she focuses on intuitive eating and mindfulness with food to feed the body as a whole. Food should taste great, feel great, and should support a busy lifestyle in the real world. She blends cutting-edge nutritional science with proven behavioral change strategies to help her clients to develop lifelong, transformational nutritional habits.
Abby received her Bachelor of Science degree in Nutrition and Dietetics at Arizona State University, completed her Dietetic Internship at Iowa State University, and she in the process of finishing her Masters in Nutrition from Arizona State University. She is the co-owner of Evolve Flagstaff, which offers nutrition counseling and physical therapy. She is the owner of Evolve Eats, a ready-to-eat, meal prep company, blending real food with nutritional science. As an avid outdoorswoman and athlete, she spends much of her free time mountain biking, running, skiing and practicing yoga.
Natalie Randolph, LMSW, DBH – Primary Therapist
Dr. Natalie Randolph has been working within the Social Work profession for 17 years within a variety of settings, including a private outpatient substance abuse agency. Dr. Randolph currently serves at risk youth within an alternative high school setting, targeting maladaptive coping skills; she has experience working with individuals, groups, couples, as well as families. Additionally, she also serves as an adjunct professor through Northern Arizona University's Sociology and Social Work Department. Dr. Randolph completed her Bachelor's degree in Social Work at Northern Arizona University in 2000, while her Master's degree in Social Work was received in 2005 from Arizona State University. Furthermore, she completed her Doctorate in Behavioral Health in 2016 through Arizona State University.
Credentials:
B.S. and Masters, Social Work, Northern Arizona University
Doctorate, Behavior Health Arizona State University
Brad Mattingly – Therapist/Counselor
Brad has twenty-two years of experience providing counseling services, and fifteen years of experience in counseling management. He has worked extensively with people arrested for misdemeanor and felony, alcohol/drug and domestic violence charges. He is presently a Counselor and the Director of Mountain Counseling Services, and serves as Therapist/Counselor for Back2Basics. He completed his undergraduate degree in social science and his master's degree in sociology with an emphasis in criminal justice at Northern Arizona University. He is currently a licensed Substance Abuse Counselor and a certified Domestic Violence Counselor. In addition to his employment, he has been the Coordinator of the County DUI/Drug Court, a part-time faculty member for Northern Arizona University and has worked as a consultant, expert witness, and researcher.
Credentials:
B.S. in Social Science with an emphasis in Criminal Justice from Norther Arizona University
Licensed Substance Abuse Counselor and Certified Domestic Violence Counselor
Michael Bergamo – Outdoor Guide
Michael Bergamo went through the addiction treatment program and transition program here at Back2Basics where he found his passion for Adventure and helping others. Born and raised in the city of Albuquerque NM Michael always liked being outside but really grew to love it and feel connected with nature in Flagstaff. After completing a six month internship with us he found a job in Utah working as a field instructor with troubled teens and adults. Michael said that guiding people through there problems while connecting to nature and seeing the progress of the clients is why he does this work. Its a powerful thing having someone like Michael on our team who can relate and inspire others through his own experience. When He isn't with us guiding he is out camping, hiking, snowboarding, skateboarding, or exploring new areas of the southwest.
Daniel Maestas – Outdoor Guide
Daniel Maestas is a Flagstaff native. He is a graduate of Northern Arizona University and holds a Masters in Business Administration. He brings with him a lifetime of knowledge of the Northern Arizona outdoors. His favorite activities include skiing, mountain biking, trail running, climbing, yoga and martial arts. He is involved in many local civic organizations that are geared toward youth in Flagstaff. Daniel is a Wilderness First Responder and enjoys being a part of the B2B outdoor team when called upon.
Credentials:
Ben Scharfenberger, DPT – Kung Fu & Fitness Instructor
Ben believes that his consistent training of Kung Fu has enabled him, through concentrated effort, to overcome many difficult tasks. Ben believes that Kung Fu does not necessarily mean training in martial arts, but mastering an art. "Through concentrated thinking, one learns to self reflect. Arising from self reflection is the realization of your mental and physical abilities. Training and teaching Kung Fu has taught Ben the values of honesty, respect, determination, and perseverance. Ben has been working with local youth for over 10 years in Flagstaff and Northern Arizona. He also teaches Qigong and Tai Chi group sessions for various local Substance Abuse Programs and can testify to the progress his students can achieve through the specific Kung Fu modalities implemented.
Credentials:
Trained in Qigong, Kajukenbo, Liang Zhenpu Baguazhang, Gao Yisheng Baguazhang (Certified Instructor), Shen Long Xingyiquan (Certified Instructor)
NATSTA Certified Instructor and Diabetes Program Director, Native Americans for Community Action
Doctorate – Physical Therapy – Northern Arizona University
BS in Exercise Science, Minor in Chemistry – Northern Arizona University
Addiction Treatment Program Team
Alex Cutler – Culinary / B2B Gardens and Sustainable Foods Coordinator
Alex has worked in the restaurant industry since his teenage years. Now in his 30's and a graduate of the B2B Addiction Treatment program and Transition program he aims to provide healthy, nutrient dense food and culinary education to the clients. Four nights a week, Alex facilitates "Choppin with Cuts", an intimate cooking education experience where clients learn novice to intermediate kitchen skills by providing meals to the B2B community. Alex believes cooking and healthy eating are not only important life skills but a way to build self esteem through being of service to others. When not at B2B, you can find Alex teaching yoga locally in Flagstaff..
DeAndre Gonzalez – Addiction Treatment Program Support Staff
DeAndre Gonzalez completed the full Back 2 Basics program in April of 2016. While he was in the second Phase of the program he interned for 3 months as a Addiction Treatment program technician. He enjoyed the fact that he was able to give back and share his experience in recovery as an intern and he then decided to come on board with B2B as a full time employee. We were excited to have DeAndre and we hired him 3 months out of the program. DeAndre is now on the addiction treatment program staff as a addiction treatment program tech.
Derek Burdine – Addiction Treatment Program Support Staff
In January 2017 Derek Burdine made the decision to come to Back 2 Basics to try something totally different and came out to Arizona. After completion of the Addiction Treatment program phase of the program he then joined the Transition community. After having worked at the job he'd found during his transition stay, he felt it was time to give back to the community which helped him foster a healthy life style. In turn he began working with the guys whom he wanted to help out as the Alumni did before him. He is always there for support but, also try to help ensure that the guys there feel the joys of sobriety.
Joseph McNamara – Addiction Treatment Program Support Staff
Joseph McNamara went through the addiction treatment program and transition programs here at Back2Basics. Raised in Dallas Texas, He found his passion for helping others work through the real world struggles that come with being a sober adult in today's world. Joe came on with Back 2 Basics in 2018 and now runs the transition program while attending school at NAU for his undergraduate and has aspirations of getting his masters in social work.
Carly Banks – Media Coordinator
Carly Banks grew up in Phoenix and obtained an Associate's Degree in Communication.  She moved to Flagstaff to pursue her bachelor's degree in Public Relations and Electronic Media and Film with an emphasis on Photography at Northern Arizona University.  Graduating in 2010, she was thrilled to join the Back2Basics team as the Media Coordinator, where she creates videos and visual content for online publishing.  She loves being outdoors and traveling, always with a camera in hand.  With a strong passion for helping people, she is so excited to be doing what she loves, for a company that is helping save so many lives.
Credentials:
BA in Public Relations and Electronic Media and Film with an emphasis on Photography – Northern Arizona University
Carly Robertson – Online Content Editor
Carly Robertson is thankful for the opportunity to be a part of the B2B staff and mission to provide support to those struggling with addiction. She has witnessed both family and friends battle with the abuse of alcohol and drugs, and then overcome addiction by working the 12 Steps and following a structured recovery program. She is based in Los Angeles, California and has two Bachelor of Arts degrees in Spanish and Communication, with a concentration in Journalism. Her goal is to get the word out to as many people as possible about the wonderful and unique B2B and Beyond the Basics programs through the website, press releases and social networking sites.
We genuinely care about you and your recovery.
We Can Help
Back2Basics Outdoor Adventure Recovery offers up to a six-month addiction treatment program for substance abuse and alcohol treatment for young adult males 18-30 years of age and is a "private pay" or accepts Insurance. Back2Basics uniquely combines Therapeutic Counseling, Outdoor Adventure Recovery and our Addiction Treatment Program to provide the best possible treatment to achieve long-term sobriety.
WHERE WE ARE
Flagstaff, Arizona
P: (928) 814-2220
F: (928) 774-4126
POSTAL ADDRESS
Center for Treatment Services :
1600 W University Ave Suite 205, Flagstaff AZ 86001
Office Hours: Open 24-Hours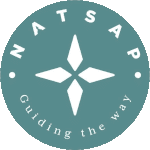 Meeting the highest standards for Addiction Treatment