Meet The

Back2Basics Team
The staff at Back2Basics is made up of individuals who are diverse, creative and recovery focused. Out team brings to the table both professional expertise and personal experience to help those who are addicted to drugs and/or alcohol. Our experts are licensed and credentialed professionals, the majority of whom actively participate in 12-step recovery, and supported by team members who have a heart to help those who need recovery. Back2Basics' staff know how to bring hope, joy and reconnection to a seemingly hopeless situation. Our team is committed to successful addiction recovery for each individual. Our focus is to help our clients learn how to enjoy life without drugs and alcohol through our signature outdoor adventure recovery program.
Roy J. DuPrez, MEd
Throughout his academic and professional career, Roy J. DuPrez, MEd has worked with a multitude of young adults and at risk youth. He has done an extensive amount of work with Flagstaff community organizations, such as Americorps, The Indigo Movement Inc., Weed and Seed Community Development and The Guidance Center Adolescent Unit. Roy co-founded and developed various community programs that focus on academia, life skills and personal development, community and cultural awareness as well as drug abuse prevention and alcohol abuse prevention and rehabilitation. Roy's professional career has taken him through the classroom, the outdoors, jails, juvenile, adult drug and alcohol treatment centers for 20 plus years. He has been a resident of Flagstaff for 30 years – as an NAU graduate, professional, and father.
Executive and Administrative Team
Francisco Rendon – Executive Director
Francisco Rendon graduated from Northern Arizona University with a Bachelor's in Psychology. In 1999, he began his professional career working in community mental health. During that time he worked with children and families dealing with severe to mild mental health concerns. He experienced working the full range of personality and mental health disorders and was responsible in providing services to provide stabilization. From 2005 to 2013, he worked for Child Protective Services as a child abuse investigator and a reunification specialist. He then joined Back2Basics as the Program Director and as an opportunity to mentor to young men that are lost and in need of direction. Francisco believes that our greatest strength at B2B is not that we have the right answers, but we are fearless in asking the right questions.
Credentials:
Bachelor of Psychology – Northern Arizona University
Natalie Randolph, LMSW, DBH – Clinical Director
Dr. Natalie Randolph has been working within the Social Work profession for 17 years within a variety of settings, including a private outpatient substance abuse agency. Dr. Randolph currently serves at risk youth within an alternative high school setting, targeting maladaptive coping skills; she has experience working with individuals, groups, couples, as well as families. Additionally, she also serves as an adjunct professor through Northern Arizona University's Sociology and Social Work Department. Dr. Randolph completed her Bachelor's degree in Social Work at Northern Arizona University in 2000, while her Master's degree in Social Work was received in 2005 from Arizona State University. Furthermore, she completed her Doctorate in Behavioral Health in 2016 through Arizona State University.
Credentials:
B.S. and Masters, Social Work, Northern Arizona University
Doctorate, Behavior Health Arizona State University
Brad Jones, MSW – Recovery Coach
Brad has worked in the mental health profession for over eight year in various capacities. Brad started his career in the field after completing Back2Basics in 2013 and desiring an opportunity to give back. Brad worked at Back2Basics for five years primarily focusing on the transition phase of the program, helping clients reintegrate back into life and society. Since then Brad has gained experience working in public social work in Skid Row in downtown Los Angeles prior to returning to substance abuse treatment. Brad excels working with individuals who have been failed by traditional modalities and struggle to implement recovery into their lives.
Julia Roberts – Finance & Personnel
Julia assists with both the bookkeeping and finance functions and works closely with the executive team to ensure all accounting and quality control is in place. She also oversees our Personnel and Admissions processes and maintains all records, filings and agency reporting on behalf of Back2Basics and for specific individual clients' needs.
Dr. Teresa Buot-Smith – Medical Director Psychiatrist
Dr. Teresa Buot-Smith discovered her love for the sciences as an undergraduate at the University of Arizona, where she majored in Biochemistry. Afterwards, she completed her medical training at the University of Arizona College of Medicine, where she served as the Vice President of the local chapter of the American Medical Students Association, the Coordinator of the National Geriatric Task Force, and the Student Body Vice-Chair of the Honors and Awards Committee. After medical school, Dr. Buot-Smith completed her residency in Psychiatry at the Banner — University Medical Center Phoenix (formerly Banner Good Samaritan Medical Center). She has done presentations on Dual Diagnoses, Outpatient Detoxification and Closed Head Injuries.
Today, Dr. Buot-Smith operates a highly successful private Psychiatry practice, which she opened in 1994. She also currently serves as the Medical Director at Mark Allen Foundation, an adult behavioral health residential facility in Phoenix, Arizona. Her practice focuses on sensitivity, patience, communication, acceptance, and understanding, and she takes pride in her holistic, compassionate, and humanitarian approach to patient care.
In her free time, Dr. Buot-Smith enjoys spending time with her family and friends, cooking, crafting, traveling and walking.
Abby Chan, RDN, RYN – Food & Nutrition Director
Abby Chan, RDN, RYT is a board certified Registered Dietitian Nutritionist, with over a decade of coaching, yoga teaching, and nutrition experience. She combines these passions to help her clients build strength, resiliency, and optimal health. Food is more than fuel, it is also culture, family, a vital part of life. This is why she focuses on intuitive eating and mindfulness with food to feed the body as a whole. Food should taste great, feel great, and should support a busy lifestyle in the real world. She blends cutting-edge nutritional science with proven behavioral change strategies to help her clients to develop lifelong, transformational nutritional habits.
Abby received her Bachelor of Science degree in Nutrition and Dietetics at Arizona State University, completed her Dietetic Internship at Iowa State University, and she in the process of finishing her Masters in Nutrition from Arizona State University. She is the co-owner of Evolve Flagstaff, which offers nutrition counseling and physical therapy. She is the owner of Evolve Eats, a ready-to-eat, meal prep company, blending real food with nutritional science. As an avid outdoorswoman and athlete, she spends much of her free time mountain biking, running, skiing and practicing yoga.
Laini Roberts, MSW, LCSW – Certified Clinical Adventure Therapist
Laini Roberts has been working within the Social Work profession for five years within a variety of settings, including an adolescent residential facility, partial hospitalization program, and transitional living program. She has experience working with individuals, groups, families, and parent coaching. She has extensive training in Dialectical Behavior Therapy and Trauma Sensitive Yoga, as well as being a Certified Clinical Adventure Therapist. Laini completed her Bachelor's degree in Social Work and Psychology at Bethany College, and her Master's degree in Social Work from the Ohio State University.
Oliver Luneau – Outdoor Program Coordinator
Oliver Luneau studied at Fort Lewis College in Durango, CO and in 2014 graduated with a Bachelor of Arts in Environmental studies. In 2018 he came to Back2Basics to treat his addiction and alcoholism. After six months in the Back2Basics Program he completed an additional six months in the Beyond the Basics Program. After finishing, he worked in the outdoor industry in Flagstaff and as a Wilderness Guide in Utah. He has been working as a guide at Back2Basics since November 2020. He is passionate about the outdoors and firmly believes outdoor experiences have saved his life and played an important role in his recovery. In his free time he enjoys snowboarding, rock climbing and mountain biking.
Credentials:
BA – Environmental Studies, Fort Lewis College in Durango, CO
Cade Stober – Outdoor Guide
Please welcome our newest team member, Cade. He's our outdoor guide and he says by working with addicts and alcoholics in the wilderness he is able to see growth in his clients on a weekly basis. Cade believes that when people complete hard, challenging tasks they gain self confidence and self esteem. 
Addiction Treatment Program Team
Reed McCaskill – Transition Coordinator
Reed McCaskill was born and raised in Dallas, Texas. He went through the Back2Basics program along with the Transition program in 2020. During that time he found a deep appreciation and level of gratitude for the community and values of the program. He took a three month internship with Back2Basics while in the Transition program and decided to join full time upon completion, to give back as best as he can. Working toward building his life further in Flagstaff, Reed plans to attend NAU in pursuit of a BA in Social Work while exploring new avenues to live a fulfilling sober life.
Colin McTaggart – Behavioral Health Tech
Colin McTaggart was born and raised just outside of Philadelphia, Pennsylvania. He went through the Back2Basics program along with the Beyond the Basics program from 2020 to 2021. During that time he found a new appreciation for living clean and sober. Because of the program, he was able to build a solid foundation in Flagstaff in and out of the Back2Basics community. He plans on becoming more involved in the community through helping other men by sharing his own experience, strength, and hope.
Tim Sattergren – Behavioral Health Tech
Tim Sattergren has lived in Flagstaff, AZ since 2015, where he graduated from Northern Arizona University with a Bachelor of Science in Parks & Recreation Management and Education. Tim continued his education with a National EMT certification as well as becoming certified in Fire Science. Tim came to Back2Basics in 2020 to treat his addiction and alcoholism, staying six months in residential, and an additional six months in Beyond the Basics. Upon completion, Tim has been working as a coffee roaster in Flagstaff, and has been working as a Behavioral Health Technician with Back2Basics since 2021. Tim has stayed close with the sober community in Flagstaff, and enjoys working with Back2Basics to give back to fellow addicts. Tim is passionate about writing, sketch comedy, all things outdoors, and coffee.
Jeremiah (Jay) Zody – Behavioral Health Tech
Jeremiah (Jay) Zody grew up in Nashville, Indiana. After many years of suffering from alcoholism and addiction, he found his way out west to Back2Basics in 2018. He completed the residential and transitional side of the program in 2019. While there, he completed the residential internship and found a love for sharing his experience, strength, and hope with other men to help them find a new way of living free of substance abuse. Jay is currently finishing up an AA at Coconino Community College and plans to get his BS in Psychology at Northern Arizona University.
Joseph McNamara – Recovery Coach
Joseph McNamara went through the addiction treatment program and transition programs here at Back2Basics. Raised in Dallas Texas, He found his passion for helping others work through the real world struggles that come with being a sober adult in today's world. Joe came on with Back 2 Basics in 2018 and now runs the transition program while attending school at NAU for his undergraduate and has aspirations of getting his masters in social work.
We genuinely care about you and your recovery.
We Can Help
Back2Basics Outdoor Adventure Recovery offers up to a six-month addiction treatment program for substance abuse and alcohol treatment for young adult males 18-35 years of age and is a "private pay" or accepts Insurance. Back2Basics uniquely combines Therapeutic Counseling, Outdoor Adventure Recovery and our Addiction Treatment Program to provide the best possible treatment to achieve long-term sobriety.
WHERE WE ARE
Flagstaff, Arizona
P: (928) 814-2220
F: (928) 774-4126
Office Hours: Open 24-Hours
POSTAL ADDRESS
Center for Treatment Services :
1600 W University Ave Suite 205, Flagstaff AZ 86001
As Seen In: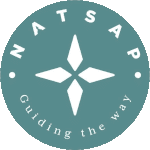 Meeting the highest standards for Addiction Treatment