Throughout his academic and professional career, Roy J. DuPrez, MEd has worked with a multitude of young adults and at risk youth. He has done an extensive amount of work with community organizations, such as Americorps, The Indigo Movement Inc., Weed and Seed Community Development and The Guidance Center Adolescent Unit. Roy co-founded and developed various community programs, including The Indigo Movement Inc. and Juntos Podemos, which focus on life skills and personal development, community cultural awareness as well as drug abuse prevention and alcohol abuse prevention and rehabilitation.
Roy's professional career has taken him through the classroom, the outdoors, jails, juvenile, adult drug and alcohol treatment centers, and founder and CEO for Back2Basics Outdoor Adventures since 2010. He has been blessed to live in Flagstaff for over 20 years as an NAU graduate and business professional, and with his family.
Credentials:
Master of Education in Counseling (MEd) from Northern Arizona University
Bachelor of Science (BS) Spanish/Latin American Studies from Northern Arizona University
Roy's Personal Journey To Sobriety
Since age seven Roy began his journey with alcohol – having stolen left over drinks from the table at family functions. His initial round of sobriety began at age 13, while still in the 7th grade. Roy first practiced 12-step recovery as a young teen, and remained sober for several years before making another go at controlled drinking and further "research." During a twelve-year relapse, he immediately began suffering the consequences such as school expulsions, hefty fines for legal and illegal matters, and a continuously suspended driver's license.
It wasn't until his mid-twenties, after too much pain, suffering and consequences, Roy finally made a sincere attempt to make the change for the better. Roy hasn't found it necessary to drink for close to 20 years now. His life is packed with regular opportunities to hike, snowboard, cycle, surf and white water raft. He is humbled to say that he is living life to the fullest and he enjoys giving back to teach others how to do the same in their recovery.
[Photo: Roy teaching his son how to wake surf]
Call Roy Today And Start The Conversation?
We Can Help
Back2Basics Outdoor Adventure Recovery offers up to a six-month addiction treatment program for substance abuse and alcohol treatment for young adult males 18-35 years of age and is a "private pay" or accepts Insurance. Back2Basics uniquely combines Therapeutic Counseling, Outdoor Adventure Recovery and our Addiction Treatment Program to provide the best possible treatment to achieve long-term sobriety.
WHERE WE ARE
Flagstaff, Arizona
P: (928) 814-2220
F: (928) 774-4126
Office Hours: Open 24-Hours
POSTAL ADDRESS
Center for Treatment Services :
1600 W University Ave Suite 205, Flagstaff AZ 86001
As Seen In: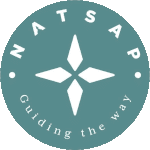 Meeting the highest standards for Addiction Treatment