COVID-19 UPDATE
We are accepting new admissions & have implemented additional procedures to ensure the health & safety of everyone at Back2Basics. Our normal structure is minimally impacted as our excursions are not typically in populated areas. We utilize permitted wilderness areas with minimal foot traffic & TeleMed video conferencing for our patients and staff. Back2Basics monitors all coronavirus (COVID-19) updates and is following CDC best practices to prevent spread.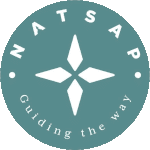 Addiction and Recovery Outdoor Adventure Program
Nationally Accredited And Licensed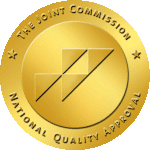 What Is

Back2Basics?
Back2Basics combines addiction treatment program therapeutic counseling with experiential outdoor adventures to treat individuals with substance and alcohol addiction and lead them through rehab and recovery into long-term sober living. The program is highlighted by spending time in the beautiful serene wilderness where individuals are physically challenged, their minds are cleared and they learn ways to defeat old addictive thinking patterns through various outdoor adventures.
Addiction Treatment Program
Addiction Treatment
Getting Back To Basics
One Addiction and Recovery Solution
Two Outdoor Adventure Programs
Addiction Treatment and Recovery

Therapy
Through outdoor experiences, individuals have an opportunity for adventures that are emotionally and physically safe, and also fun and stimulating. In the Back2Basics Outdoor Adventure Recovery program, you will find a renewed sense of self and feeling of empowerment to be your best. This inherently leads to an elevated self-confidence and improvement of various life skills.
Back2Basics and Beyond The Basics
Addiction & Recovery by Back2Basics
Back2Basics is an adventure recovery program, multiphase for young adult males, from 18-30, with substance abuse issues looking for a positive and meaningful life. In our program clients are exposed to a weekly combination of both wilderness adventures and addiction treatment program.
Beyond The Basics of Recovery and Addiction Treatment
Beyond the Basics is an additional multiphase transition program that follows the Back2Basics program and is focused on transitioning our clients into 'real life'. In Beyond the Basics we provide for the groundwork to gradually transition our clients from rehabilitation and recovery into living real life with long-term sobriety.
5 Core Program Components
Let Us Help You Make The Right Choice
Why choose Addiction and Recovery Programs by

Back2Basics?
HIGH SUCCESS RATE OF LONG-LASTING SOBRIETY
Our alternative approach to rehab and substance abuse through outdoor adventure recovery has given us an extremely high success rate.
COMMITTED TO RECOVERY AND SUPPORT
We offer a comprehensive program and are committed to the recovery of your loved one from the deadly disease of alcohol and drug abuse.
DEDICATED TO TRANSFORMATION
We combine personal and professional expertise with a concrete recovery infrastructure to combat addiction and create self-sustaining transformation.
LONG-TERM TREATMENT RECOVERY MODEL
Our long-term treatment recovery model, centered on outdoor adventure therapy, provides the foundation needed for addicts to create positive change.
It doesn't matter when you finish…
it matters when you start.
We Can Help. Start Today.

Sobriety is a Journey... Not a Destination.
Back2Basics Outdoor Adventure Recovery offers a multiphase addiction treatment program for substance abuse and alcohol treatment for young adult males 18-30 years of age and is a "private pay" or accepts Insurance. Back2Basics uniquely combines Therapeutic Counseling, Outdoor Adventure Recovery and our Addiction Treatment Living Program to provide the best possible treatment to achieve long-term sobriety.